When you open someone's profile, what catches your attention first? We usually check out the user bio, their profile picture, and their highlights on Instagram.
This is your first opportunity to catch someone's attention, and with the use of highlights, users have access to a lot of important information. For example, you can add details about an ongoing giveaway, events you're hosting in the near future, even products that have a discount for a limited period.
Today we're getting you all the information you need to get your highlights just perfect so you don't miss out on new followers and sales!
---
What are Highlights?
They are one of the most important points of interest in your Instagram profile. Unlike Instagram Stories that have a 24h timer, highlights are there permanently, at least until you decide to remove them. In addition to that, you can even add shoppable Instagram Stories to your highlights!
Taking that into consideration, you can imagine that some planning is in order. You should keep your highlights updated all the time. This means removing highlights from past events and current giveaways, for instance.
Think of iconic brands and their marketing campaigns over the years. Want an example? Think of Christmas, what brand instantly comes into mind? To me, that's Coca-Cola.
There are only a handful of childhood memories I can remember that are connected to a brand in some way. I can tell you with certainty that the Coca-Cola Christmas truck is the first of them. So much so, that my mother reminds me every now and then that "Coca" was one of my first words.
One of the most recent updates on their profile was the Christmas event, which you can check on their page.
There is a point to this. If you manage to create a really unique marketing campaign, your brand could be a reference for a long time because of that. Your Instagram highlights could help you achieve just that.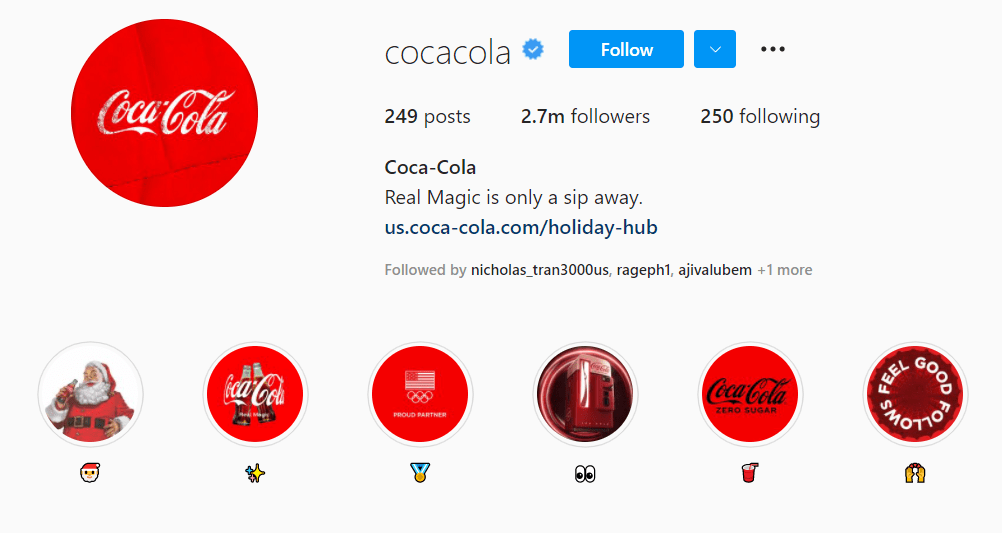 You can customize your highlights as you probably noticed in the image above. Here is what you can change:
Covers: Instagram allows the use to add an image of their choice for each highlight. This is great to identify the subject of each one of them.
Name: Think of your highlights as folders on your device. This means that you can rename them as you wish, or even just use emojis as Coca-Cola did.
How do you add Highlights on Instagram?
You have two options to add your stories to highlights, those are:
Select a Story from your archive – You can select a Story you posted in the past and add it to your Highlights. Note that you need to have the archive option enabled for this.
Use an ongoing Story – You can do this the moment you post it or any time within the 24 hours the Story is active. After that, you'll need to use the method above to highlight it.
Add a Highlight from your archive
Go to your Instagram profile.
Locate Story Highlights and tap the +.

This will open your archive, you can select any Stories you posted in the past that show up in there. Just press Next once you've selected everything.
Now you'll customize that Highlight folder. You can select Edit Cover and either select a story to act as your cover, or upload an image.
Next, you'll be prompted to enter a name for that Highlight.
You're done!
Add a Highlight from an active Story
Now, let's add a Highlight on Instagram from a Story you posted in the last 24 hours.
Tap your profile picture from your profile or from the main page on the top left to open your stories and view the one you wish to add.
Tap Highlight in the bottom right.
Enter the name of the Highlight.
Hit Add on the bottom.
As an example, this is what you should see: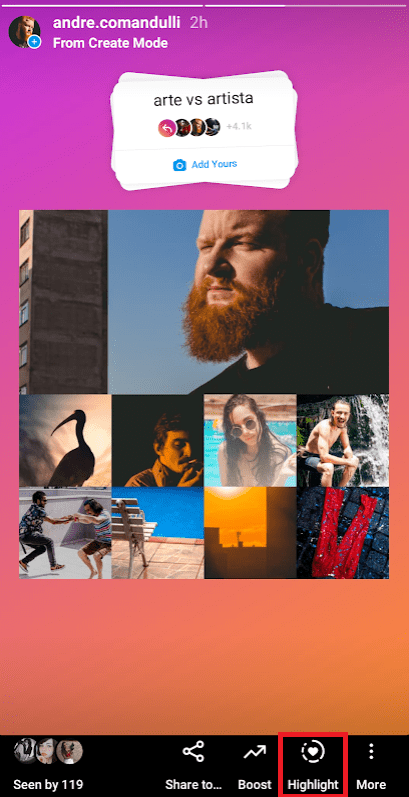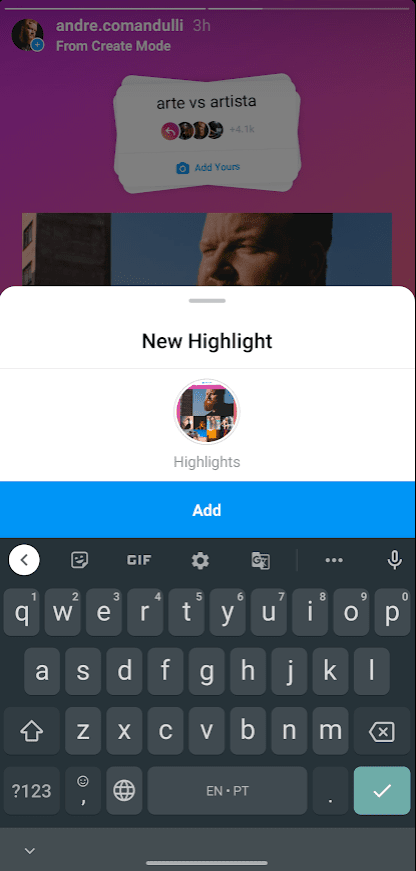 Add Highlights creatively and amaze your audience
Highlight Products and Collections
As a brand, you are always aiming to get new customers and more product views on your website or Instagram Shop. A great way to do this is to highlight products by category or collection.
If you take a look at @Tekkawear, an American Techwear brand, you'll see a great example of Highlights: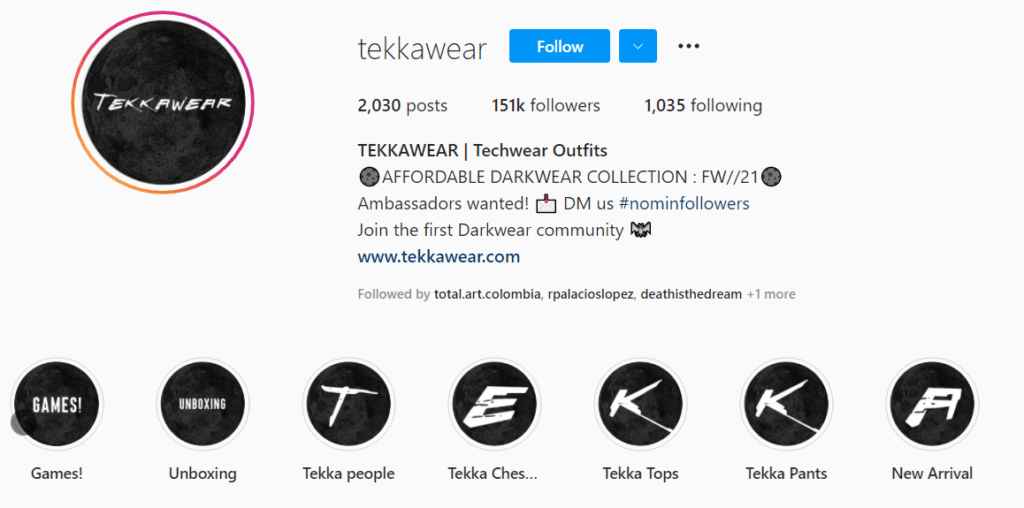 The brand has all products listed by categories, and their team also highlights content sent from customers wearing the products.
Highlight Your Customers!
Customers are constantly providing feedback on what they purchase, some of them might even send you photos using what they purchased. Ask them if you can add those to your Highlights! You can even post a Story (or highlight!) telling customers to send those in and offer a discount code as a token of appreciation.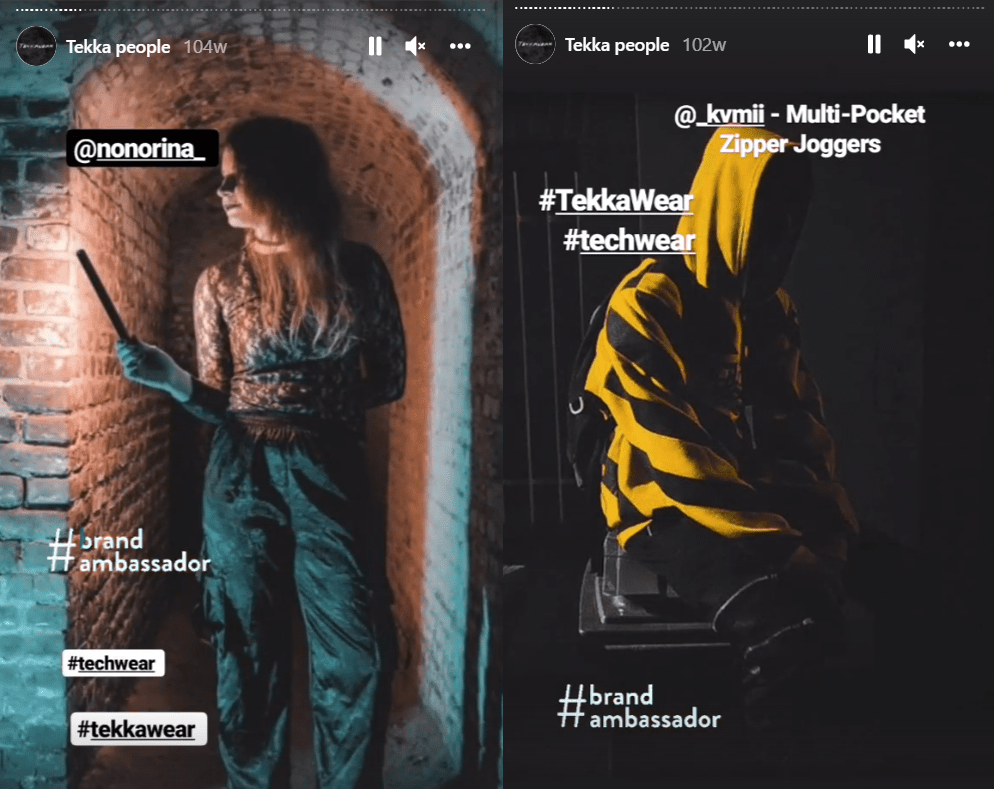 This is a great way to get user-generated content and to get organic reach as customers are surely sharing that highlight on their Instagram Stories. This is part of a great growth strategy.
Another awesome reason to do this is that potential customers will see people wearing the products and visualize how it fits, and that can be the turning point for a sale.
Reviews and Features
I cannot stress this enough: Post your reviews.
Post screenshots of reviews from your customers, and if those are public reviews, reach out to them, ask if you can tag them! As I mentioned before, this will also guarantee that sweet user-generated content and get you more reach and engagement as they share it with the world.
Did you get featured in a magazine, paper, or article maybe? Go ahead and post that proudly pin that to your Highlights and I bet it will draw a lot of attention!
I'll use Wolf and Gypsy Vintage, I follow them for a while now and they do this all the time. The "Press" section on the page has a ton of content from times they got features in magazines and papers.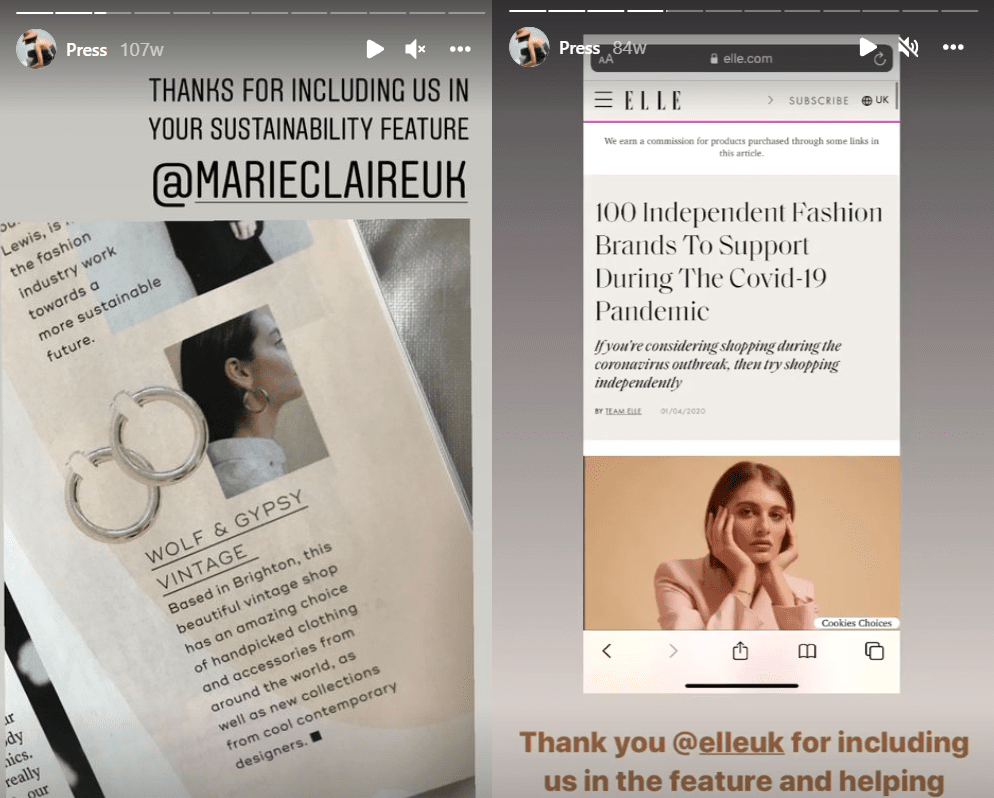 Finishing Up
Stories have been more popular than regular Instagram posts for some time now, so you should take advantage of that and start posting them. Select which stories are a fit for your Highlights and you'll have lots of interactions from users.
Highlights are incredibly beneficial to businesses. They allow brands to present their products in a much more appealing way, and if you didn't know that, now you do!
We all know that Instagram users love to be featured in content, so go ahead and do just that. Use the information in this article and you'll definitely get more results!
---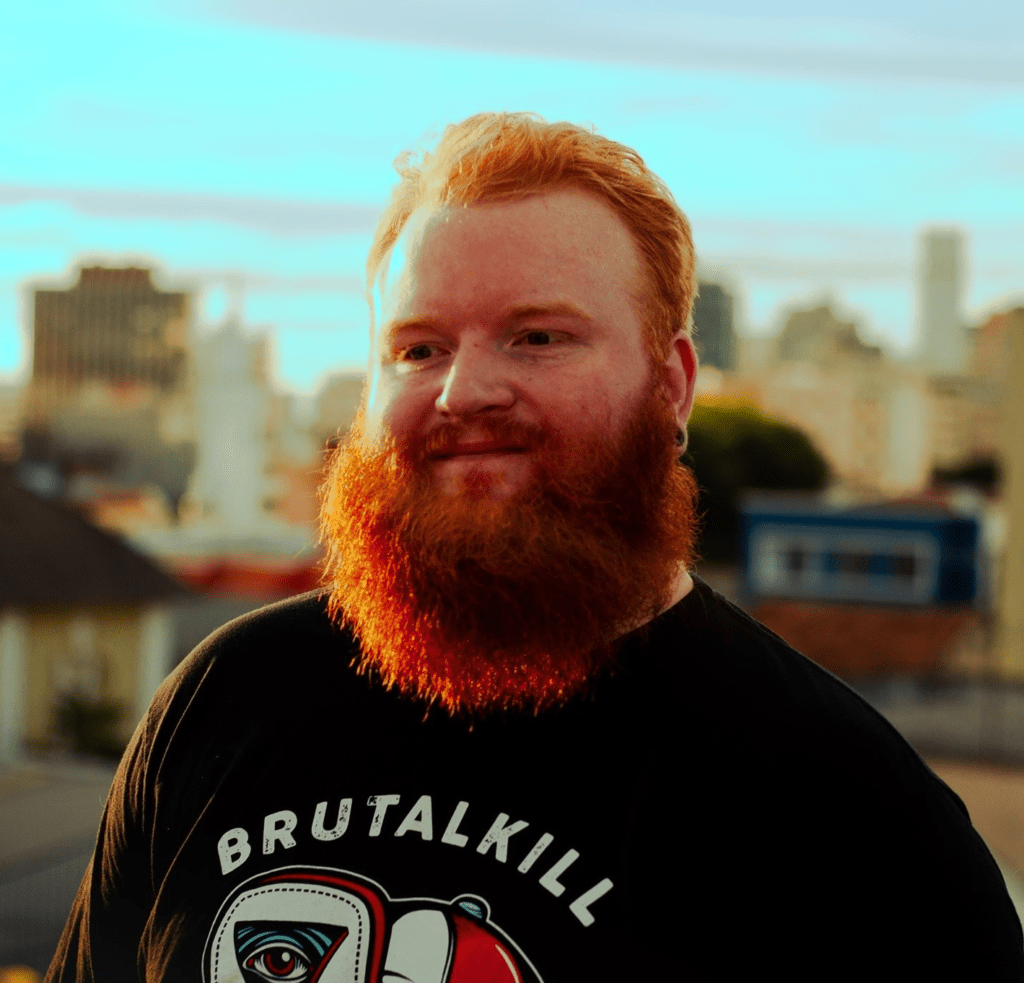 Red is the content creator for this blog, working directly with the Nitreo team, he aims to help clients and Instagram users to optimize their content and metrics. He is also a photographer obsessed with urban photography and portraits, so you can expect a few posts about Instagram photography from time to time as well.
Red has worked as a Portuguese translator and interpreter for over 7 years, he also felt really weird writing this bio in the third person.