In the last article, we spoke about how Instagram Highlights provide valuable information for your followers. Today we're bringing you some Instagram Highlight Covers to use, and teaching you how to easily make your own.
Normally, the covers are the images from the stories you added to your Highlights, but you can customize this in the app.
Custom Highlight Covers look good and add to your brand identity. Those icons are the first thing users will see when visiting your Instagram profile. If you have this on your page I promise you'll get a lot more attention from your followers.
We're ready to start!
---
Why You Should Use Custom Covers
As we mentioned a few times before, as a brand you want your content to be aesthetically consistent in a way that reflects your brand identity. If your content is consistent, followers will start to recognize what you post without checking the Instagram account. This is how you get a loyal audience, that will remember you frequently and this generates a lot of organic exposure for you.
There is no better way to do this than planning and creating templates for your content.
You can create templates for virtually anything you post. Posting a Story? Use a border for the video that has the brand's colors in it. Posting a photo? Add your logo or watermark to it.
Adding Highlights? Well, we're here to do just that.
How to Customize Covers on Instagram
Following the steps below you'll see this is a fast and simple process:
Make sure the photos you want to use as a Highlight Covers are in your camera roll.
Open your Instagram profile, tap and hold on the Highlight you want to customize.
Tap on Edit Cover.
Select the photo you want to use.
Hit Done.
Nitreo's Free Highlight Covers
We've designed a few Instagram Highlight Covers for you to use, they're completely free and we also included the template so you can edit it as you wish!
Try it out! Download one of the images below and follow the steps you just learned.
How to Create Your Own Highlight Covers
We created the icons above on Canva. Although Canva has a paid version, the free version has a ton of resources you can use! We created the designs above using one or two items from the premium library, so you can imagine how great the tool is.
First, you should create an account if you don't already have one.
Step by Step
What I do is go through Canva's Instagram Stories templates. Focus on the background, you'll remove all other elements in a moment.
Open the Story template page.
Select one with the background you like the most and hit Customize This Template.
I chose this one as an example: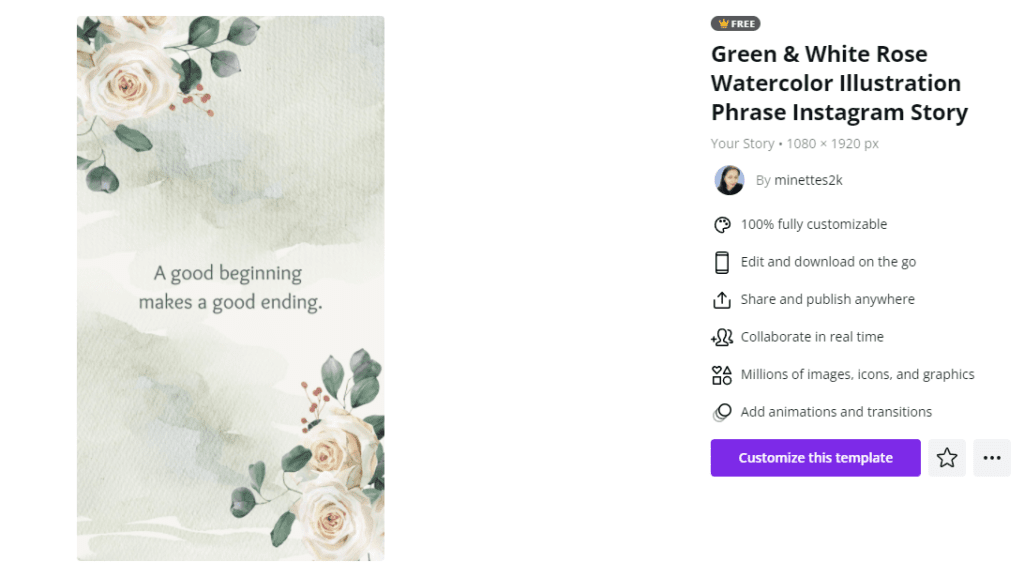 You are now in the Canva editor, here you'll see a few tabs on the leftmost side and your image of choice in the center.
You can also upload your own images to work with, logos, and any graphic elements you own.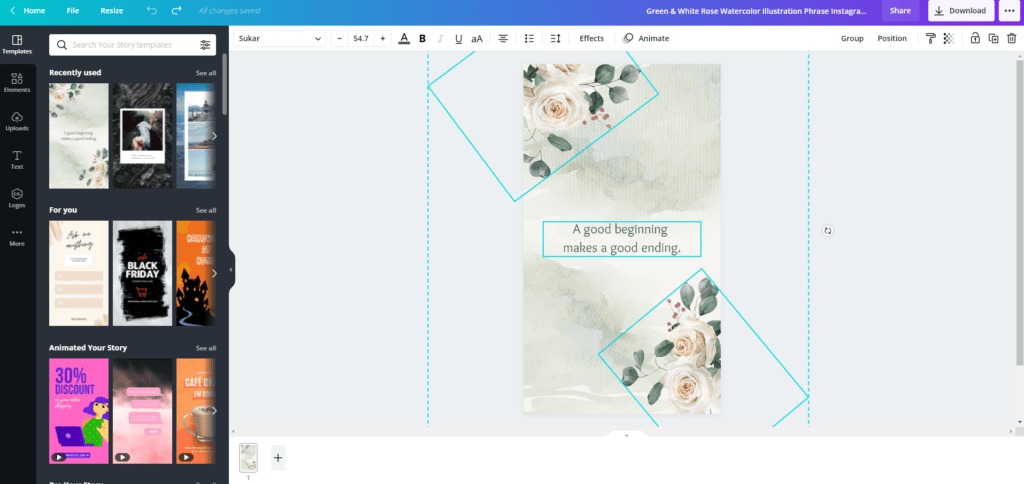 In this example, we're removing the flowers and text in the center. Click on the elements you want to remove from the image and hit Delete.
Now that you have a background, choose what your icon border will look like. Click on Elements and filter by what you would like it to be.
I searched for "circle" and filtered static images on the Graphics tab. Once you select an element, it will pop in the center of your background, resize it if needed and drag it to re-center. With the object selected, you can recolor it on the top.
Filtering by static images is important as you won't be able to download animated files as PNG, only as videos or GIFs.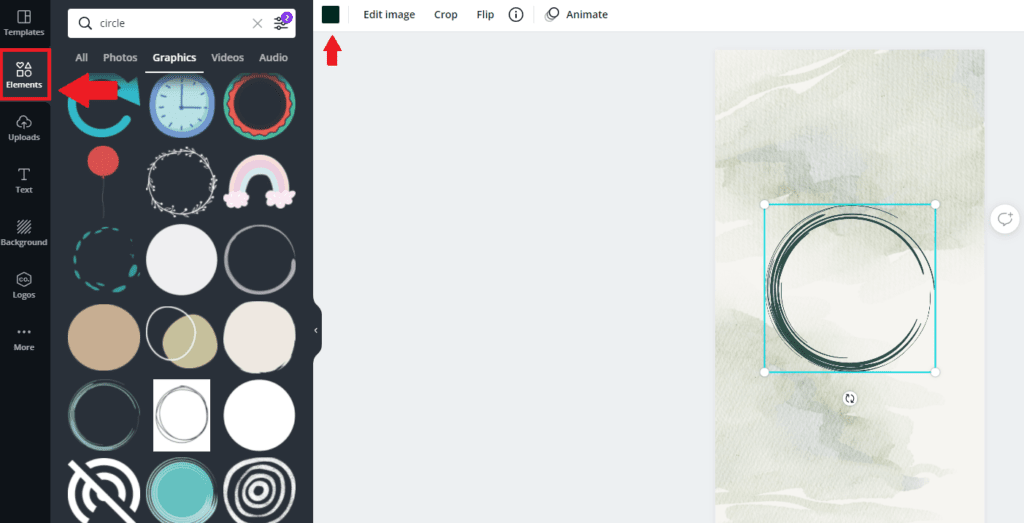 Now you get to choose what will be your actual icon, clear your filter by clicking the X, then hit the Graphics tab once again.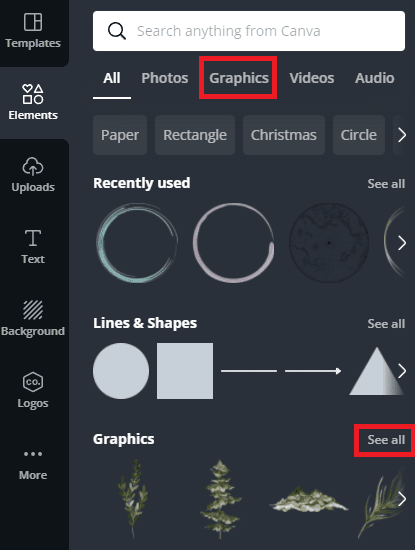 Canva gives you a wide selection of elements for you to choose. I went for a coffee-related icon, adding a couple of coffee leaves and beans in there along with the cup as the main object.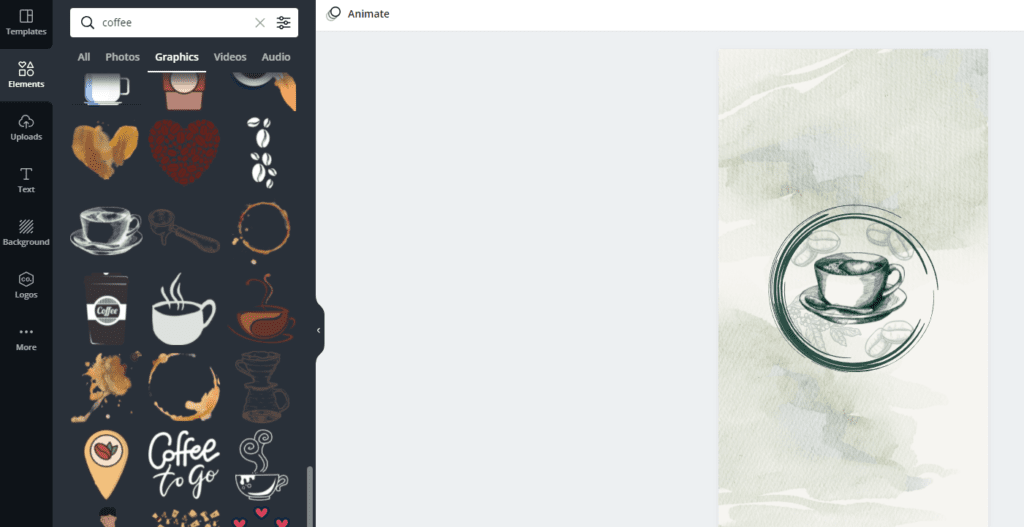 Hit the Download button on the top right and you're all set!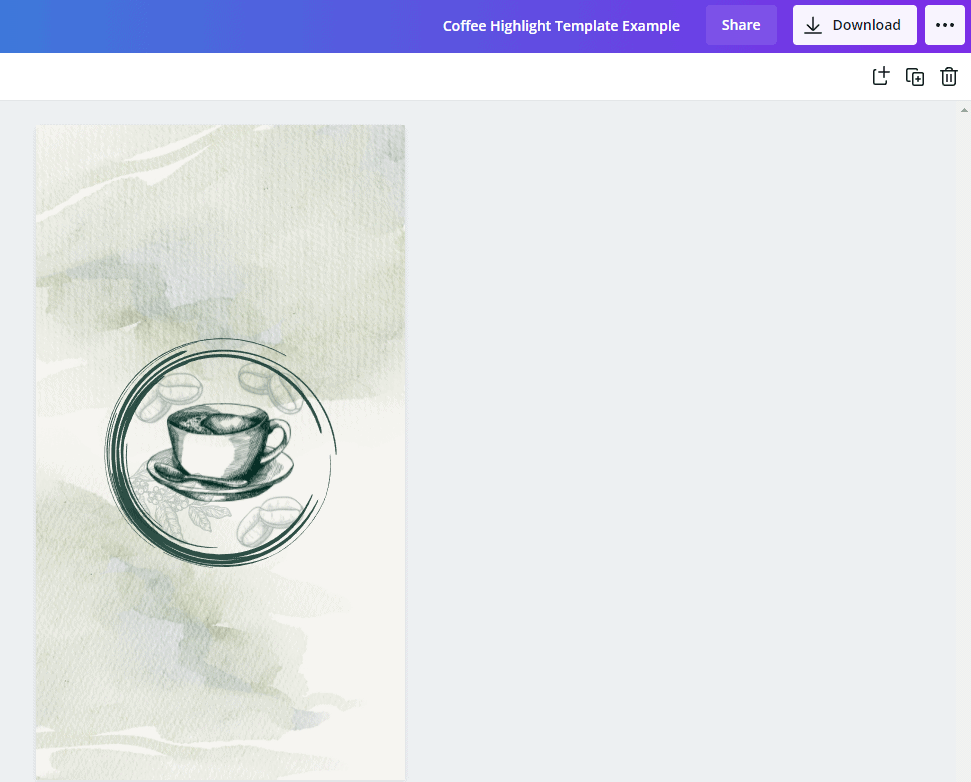 You just created one of your first Instagram Highlight Covers, easy right? Just repeat the process, change some of the elements and you'll have a set of covers for your page in no time.
Now you can customize your Instagram profile with those brand new covers, just follow the steps.
Next Up
If you've been reading our articles for a while, you know that I'm a big fan of brands that have great aesthetics and use that for their advantage. This is part of a great growth and management strategy.
I spoke a bit about it in the past, but this week I'll bring you some more in-depth content, including Story templates and post templates for your page.
We hope that you are enjoying our content and that you'll keep on reading the articles. I promise that you'll get more results for your page, and who knows, you might even optimize your time for more of that well-deserved rest.
---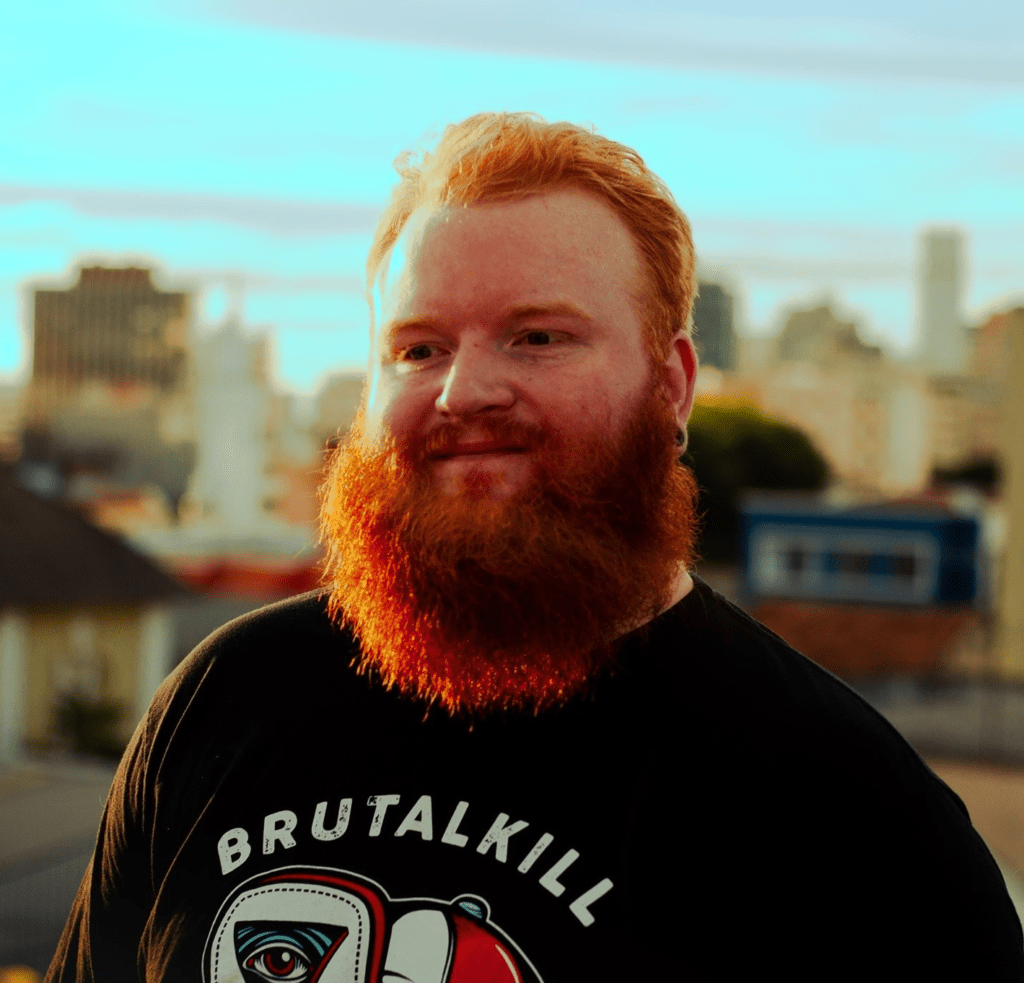 Red is the content creator for this blog, working directly with the Nitreo team, he aims to help clients and Instagram users to optimize their content and metrics. He is also a photographer obsessed with urban photography and portraits, so you can expect a few posts about Instagram photography from time to time as well.
Red has worked as a Portuguese translator and interpreter for over 7 years, he also felt really weird writing this bio in the third person.